Home>Products>Fender Guitar>X-light 5.9 lb Tele Swamp Ash Bound Quilt Top Guitar + Lollar Pickups Installed

English
X-light 5.9 lb Tele Swamp Ash Bound Quilt Top Guitar + Lollar Pickups Installed
Musical Instruments Gear

follow your demand

Negotiation

$655.00

paypal,UnionPay, Visa/MasterCard, Amex, Discover,T/T
Product Details
Brand:
Fender Telecaster
Instrument:
Tele Electric Guitar Modified by Haywire Shop
Model:
Telecaster Nashville
Type:
Telecaster
MPN:
none does not apply
Hand:
Right
Body Type:
Solid
Telcaster Haywire Customized:
Haywire Custom Guitar Shop Modified Telecaster
String Configuration:
6 String
Haywire Custom Guitars Inc.:
1-843-347-5742 call for more guitar info
Body Color:
Natural Mahogany
Country/Region of Manufacture:
United States
Body Material:
Swamp Ash, Solid Wood, Quilted Maple Top and Cream Binding
Dexterity:
Right-Handed
Country of Manufacture:
United States of America
Features:
Treble Bleed Circuit, Quilted Maple Top and Cream Binding
Style:
Custom Shop Modified Tele+ Lollars
Size:
Full Size
Series:
American-Haywire Custom Guitars Modified
UPC:
Does not apply
Product Description
Instruments for ProfessionalsWe Ship World Wide!

Custom Telecaster 5.9lb. Swamp Ash Amber Bound Quilted Top + NEW Lollar Pickups Installed! Modified with New
Lollar Vintage "T" Neck Pickup +New Lollar Special "T" Bridge Pickup Custom Neck: 16" Radius 25-1/2" Scale
Gloss finish + Maple Quilt Top With a very light weight Good sustain with a clear and open tone
+
New matched set-2 Lollar Pickups
+
Maple/Rosewood Neck

The Neck is a Maple/Rosewood Custom Shop USA Hand Built beauty.
It has been fitted, the frets leveled, the neck aligned on all 4 axis, the frets were then
crowned and polished for a smooth broken in feel
Comfortable familiar feel, low action with a
1-11/16" nut width and a standard thin back profile

Standard Thin Back Profile

Standard Thin Back Profile isSimilar to: Modern Fender® American Standard Strat® or Tele®Thickness at 1st Fret: .800"Thickness at 12th Fret: .850"The Standard Thin is the most popular neck profile, very similar to modern Fender® necks. Its medium "C" shape will feel comfortable to most players.This Guitar Neck
Fingerboard Radius is 16"
The fingerboard, or playing surface of the guitar neck, is usually curved or radiused across its width. The purpose of this radius is to accommodate the natural ergonomic shape of your fingers when they are in playing position. Comfort is certainly a major factor in selecting a fingerboard radius but it is not the only factor. Musical Style... the fingerboard radius must also allow you to play the style of music you prefer.
6 Saddle String-through body bridge Guitar Description **Swamp Ash Fender Deluxe Tele with New Electronics** Custom finished Telecaster
.....Professional Setup This Guitar is in Perfect Shape
and has a very nice Custom neck! NEW TELECASTER Loaded Custom Shop Body
**Newly finished Honey-Blonde Semi-transparent Amber Finish**

The body finish is beautiful!
Lollar Vintage T Series Neck Pickup
Price: $105.00
Matching Tele neck pickup for Vintage T Series Bridge. Full bodied midrange, clear top end, sounds full clean and will break up an amp moderately. Wound with larger diameter wire for less compression than typical tele neck pickups. Alnico 5 magnets. Vintage style cloth lead wire. Wax potted.5.6K
It has a fat, rich bottom, with strong, clear mids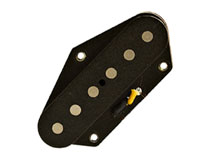 Lollar Special T Series® Bridge Pickup
Price: $115.00
Higher output version of the Vintage T Series Bridge with a rounder top end, a little more midrange, and more bottom end. Roll the tone control back a bit and get a somewhat convincing P-90/vintage humbucker tone. Flat pole design with graded Alnico 5 magnets. Vintage style cloth covered lead wire. Wax potted.
8.0K
Lollar Pickups - NEW!
Guitar Description**Amber Tint Fender Tele with New Electronics and Custom Neck** Custom finished Telecaster .....Professional Setup This Body is in EXCELLENT Shape

Listed,upgraded, customized and modified by:
HaywireCustom Guitars Inc.Instrumentsfor ProfessionalsCall or write with any questions you may have:843-347-5742
Haywire Custom GuitarsHaywire Guitar Custom Guitars-Home of the "Gig Ready" Guitar!This Haywire Guitar comes with one year warranty on ourworkmanship from Haywire Custom Guitars.Nut width:1-11/16"
TheBridge and Saddles on this Guitar Body

6 Saddle Bridge with String through bridge body bridge with custom string ferrules in the back

PLUS:
OPTION for A Warmoth Custom Neck
Well Install a NEW Finished Warmoth Neck for you!
For just $345
Your specs as well as super wide and fat guitar necks to thin and slim!Choose your specs below
from a super wide and fat guitar neck to thin and slim or anything in between!
Wood and Finish

Maple-Satin Nitro Lacquer finished

Orientation
Right Handed with standard Strat or Telecaster Headstock-your choice!

Nut Width
Your Choice

Nut
White Corian or Black tusq-your choice!
Back Contour
Standard thin or your choice
Frets
6105 Stainless Steel Frets or your choice
Radius
10-16" Compound
Inlay
Black Face Dots
Scale
25-1/2 or 24-3/4"


See more about our guitars and modelson the Haywire Website

Haywire Custom Guitars Inc.

Be sure to add "Haywire Custom Guitars" to your favorites list!

Check out our other Guitars!


X-light 5.9 lb Fender Telecaster Swamp Ash with Quilted Maple Top
+ Cream Binding+Treble Bleed featuring Lollar Special "T" Neck
and Lollar Special "T" Bridge Pickup.



Complete and Total


Loaded weight 5.9 lbs.


+
Excellent Condition!

Condition:ExcellentMake:
Telecaster with Custom Neck 16" RadiusModel:
Custom Telecaster BodyFinish:
Swamp Ash / Amber Maple TopCategories:Solid BodyYear:2014Made In:United States
This is an excellent instrument for a serious player. If you take your playing seriously then take a great guitar to the gig with you. This instrument is very sweet and will serve you, the professional player, for many years to come.

You practice hard and you work hard on your playing! So... get a great tool to work with!

No roadblocks to your success as a guitarist!
write with any questions you may have:

email us!
Instruments for Professionals
We Ship World Wide!

email: Haywire Custom Guitars.com
We Ship World Wide!
Haywire Custom Guitars 8-point gig ready guitar process...1. The 4-axis Alignment of the guitar neck. Each guitar neck is checked and adjusted to insure that it is true and straight to insure proper alignment on all axis. This step insures proper action and allows for more accurate and easier guitar tuning, playing and set-up in the following steps.
2. Inspect and Lube the guitar tuning gears. Before installing the guitar tuning gears, each one is checked thoroughly. Each tuning gear is adjusted-there is no play in the mechanism. They are then lubricated to insure smooth and even movement to make your guitar tune accurately.
3. Potting the guitar pickups-We dip the pickups in hot wax to reduce squeal and unwanted guitar feedback
4. Prep the guitar body-Before installing the guitar electronic components, great care is taken to insure that all wires are properly routed, spaced, and grounded to insure years of trouble free service with your guitar 5. Level and polish the frets-This insures that all of the guitar frets are level, eliminating any possibility of fret buzz due to unevenness.
6. Radius the guitar strings-Most guitar necks have a contour over the top of the neck. We adjust the strings to make sure that height of each string follows the contour of the guitar neck.7. Adjusting the overall guitar string height and the action.Once we set the contour and radius of the guitar strings, then to adjust the overall height of the strings from the top of the frets to the bottom of the strings.
8. Set the guitar intonation-This step is done twice. The intonation is set two times with a 24 hour seat-in period in between to allow the guitar to properly re-seat to the new adjustments.
Check out other Haywire Guitars!!




Haywire Custom Guitars is a unique Custom Shop of craftsman where we modify guitars from many manufacturers. We alter instruments to individual or personal specifications and offer the resulting upgraded instruments for sale. We are not a Gibson, Epiphone, Washburn, Wilkinson, Parker, Carvin, BC Rich USA, Jackson, PRS, Ernie Ball, Warmoth or Fender dealer nor are we affiliated with any of these companies. We do however buy used guitars from various manufacturers, new and used instruments from private individuals that we re-build, re-shape, re-sand, re-finish, re-top and customize ourselves for customers upon request or for re-sale. We upgrade electronics, necks, hardware and finishes and offer the finished products for sale. While there are no manufacturer warranties on the instruments we sell. We do however offer our own warranty for one year on our hand crafted finished products and craftsmanship on our finishing, customization and 8 point "Gig Ready" Haywire set-up processes. Fender, Stratocaster, Telecaster and Gibson, Les Paul, Buzz Feiten and related marks are trademarks of Fender Musical Instruments, Gibson, Buzz Feiten respectively and/or their affiliates. All other trademarks or registered trademarks referenced in this site are the property of their respective owners. Products offered via the Website are subject solely to their manufacturers limited warranty, without additional warranty from Haywire Custom Guitars, and are protected by a variety of patents and trademarks. The guitars we specialize in rebuilding, changing, refurbishing and setting up are instruments with replaceable necks and bodies because we have more requests to add, change and modify these instruments more than any others. We do not build Fender guitars we add value to them in our "8 Point Gig Ready Process" or other modifications requested by our customers from time to time. We do however, replace and upgrade parts as required. We buy guitars from ALL manufacturers used and new and alter and modify them. As noted above several examples include: Gibson, PRS, Jackson, Bigsby®, G&L, The Bigsby® mark and Bigsby tailpiece designs are registered trademarks of Fred W. Gretsch Enterprises, Ltd. and many other brands as noted above and alter these and re-sell them as refurbished instruments. We change necks from one guitar to another to find the best combination. We buy guitars that are distressed and bring them back to a playable state and offer the resulting instrument for sale. We do not and will not copy or build knock -off products of other companies. We do not do anything that would dilute the brand of these manufacturers. The guitars simply leave circulation for a while for upgrading, neck straightening fret leveling and/or replacement, neck replacement, pick up replacement, refinishing, hardware replacement , a set up then re-enter circulation as a better and renewed instrument. We re-furbish, replace, renew, refinish and otherwise repair the guitars we purchase from manufacturers or private individuals for repair and/or restoration by adding new bodies and necks etc. You may also visit our eBay store. Calling or emailing us directly about a purchase of an item stocked in our eBay store constitutes doing business from our website. That purchase is subject to our rules and not eBay rules. However, please be aware that asking to purchase an item "off eBay" may constitute a contract breach with eBay. We want to maintain a good and honest relationship with eBay, compliance with eBay policies and integrity with all whom we do business. Therefore, in the event that occurs, we reserve the right to use a "substitute item". If you ask us to breach our agreement and bypass eBay and sell something from our eBay store directly to you we may instead send a product from our Haywire Custom Guitars website. The item we can substitute will be comparable and of like kind, quality and and/or in many cases, greater value. In this way we can leave our listing intact and eBay will benefit from a direct sale. Last point wed like to make is; sometimes it is difficult to determine the origin of a part however we try our best to buy carefully and check the parts but if they have no serial numbers it can perhaps in some cases be impossible. Since we do not manufacture signature brand items we rely on the descriptions provided by our suppliers. Sometimes things may get by us or were not identified properly by a seller or supplier. In some situations it can be beyond our control but be aware we stand with our customers to make sure they are happy and satisfied with either the purchase or return and make it right to their satisfaction. We will be glad to refund any money for mistakes that can occur occasionally under those circumstances. We will not knowing sell the wrong products or parts. Returns will not be accepted however on guitars tampered with, opened, changed, modified, liquids spilled on and otherwise missing parts or purchased simply for perusal by competitors to disassemble and return. With prior approval and acceptance of item, returns must be sent immediately within the policy period for returns and specified days in listing. We are selling our set up skills, modification skills, our ability to identify which parts make the best fit, action set, finishing skills, restoration and design skills, and honor the custom requests from individuals who have their own guitars they would like modified. The photos on The Haywire Custom Guitars website are taken by us and are all types of guitars that have passed through the Haywire Custom shop at one time or another for service and/or modification as requested by the original owner or as determined to be necessary to bring the instrument up to an extremely comfortable and playable state as well as intoned as necessary. If you are unhappy with any experience you have had with Haywire Custom Shop please try and work it out with us before considering leaving negative feedback and Im sure youll be glad you did. We promise!
Haywire Custom Guitars Inc.
The action and feel need to be consistent all the way down the neck so you wont be forced to alter your playing technique as you travel around on the fret board. A guitar players instrument needs to be in tune on every fret so we pay careful attention to the intonation settings.

It has to look good for you and represent your sense of style. The finish has to last for a long time to protect the wood from absorbing moisture from the atmosphere as well as sweat from direct contact with hard working hands.

The neck needs to have a truss rod that is easy to adjust for seasonal variations in temperature as well as the ability to transmit sound and add extra sustain for players. Strings added need to be a comfortable gauge without too much resistance thus making it easier to push down to the crown of the frets.

These are just some of the things that we think about every day to make sure we get it exactly right for guitar players who need a great instrument for their passion-PLAYING GUITAR!! Were building satisfied players..... One Haywire Guitar at a time!!

Sellebrity Analytics

Contact Us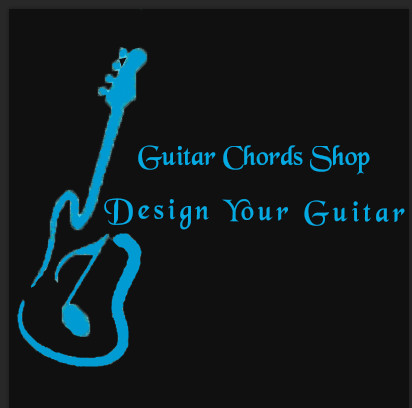 Guitar Chords Shop

Email

info@guitarsofchina.com

Address

Shan Dong Province Weifang City

Phone(Working Time)

+8613305315989

Fax