Shure Red Mesh Refurb Kit for Super 55 and 55SH Shure Microphones
Musical Instruments Gear

follow your demand

Negotiation

$7.95

paypal,UnionPay, Visa/MasterCard, Amex, Discover,T/T
Product Details
| | | | | | |
| --- | --- | --- | --- | --- | --- |
| Condition: | New | Brand: | Shure | Compatible Model: | Super 55 and 55SH |
| Suited For: | Microphone | Model: | Super 55 and 55SH | MPN: | 36C172 36C173 |
| Country/Region of Manufacture: | United States | Compatible Brand: | For Shure | UPC: | Does not apply |
Product Description
free economy usps shipping. Ill probably get it out same day. Woo hoo! (you can pay for priority shipping if you like.)
FOR SALE
is a refurbishment kit for your Shure Elvis-Style Super 55 or 55SH Microphone. This is the internal red mesh that goes on the microphone- with genuine Shure replacement parts you can get your vintage microphone looking all amazingly new again, fit for a king. Or, The King!
Some Assembly Required. You get to install all of this on the inside of your microphone. Woo hoo! Shouldnt be difficult, but it still requires, well, you know, work. This is NOT applicable to any of the "Fat Boy" models, like the 55C. The Fat Boys are larger then the Super 55 or 55SH microphones, and this mesh is NOT large enough. Shure no longer carries the replacement windscreen mesh for the Fat Boy/55C model of microphones.
best value check: On August 20th, 2015, we did not find anyone else on eBay offering these for sale, by themselves! In short: Get the best Out-the-Door Price and widest selection with Kelcema Audio!
Need a large order or package deal? Send us an eBay message, and we will prepare a special eBay Auction for your needs. We can provide all Shure wired and wireless microphones, systems and accessories. If you need advice as to what products would be best for your situation, please do not hesitate to phone us on 888.535.2362 (888.KELCEMA).
Check out our other items! As a full line dealer for Shure, we can get you any brand new Shure product!
------------------------------------------------------------------------------------------------------------------------------------------------------
more information from Shure
------------------------------------------------------------------------------------------------------------------------------------------------------
Nothing? *crickets* ------------------------------------------------------------------------------------------------------------------------------------------------------
FINE PRINT/TERMS OF SALES:we apologize for these getting longer and longer. but we want to make sure important information is out there for your knowledge. :)
• KELCEMA AUDIO is a Shure Authorized Reseller and a bunch of straight-shooters. We are a production company, so we use everything we sell in the course of our day-to-day production business. As such,• Manufacturer Warranty applies from date of purchase. And,• We Mean What We Say. Our reputation is important to us, and we stand behind every purchase. Is there a problem? A reason you dont feel right about leaving us positive feedback? Contact us so that we can help you to straighten it out! Finally?•• SELLS TO AND SHIPS WITHIN THE UNITED STATES ONLY. ("Do you sell to Romania?" "Umm, if Romania is in the United States, I sure do!" Yeah, really had this exchange recently.)(This is a Shure Dealer Restriction.)
• FEEDBACK LEFT immediately upon receipt of payment, as at that point, you have fulfilled your end of the sale. ==> Please leave us Feedback upon receipt of your purchase, so we know it arrived safely! :) <==• Ships FREE within 18 (business) hours of order from Vancouver, WA 98662.
• HANDLING TIME: So if its being filled from our in-house stock, your order will go out the same day, yo! Well, order by like 5pm Pacific time, and Ill still have time to get it to the post office that night before they close at 5:30. I am not listing it as same day handling, though, because I think eBay is messing with me-- they keep saying I am not "uploading validated tracking within handling time," which is whack. So, here you go- Im claiming its going to be up to one day, but itll really be less. Because that is how we roll! Yo. Fo shizzle. (Yes, real person writes this stuff. Were not robots. This isnt automated. If you get an eBay message requesting feedback, I sent it. By hand. And delivered by carrier pigeon.)
• CURRENT IN-HOUSE STOCK LEVEL STATUS: We update listings with what we have in stock at the time of listing. Items in stock will ship immediately. Were known to make special trips to the post office, before they close for the night, to get your purchase out as quick as possible! However, since we do not want to discourage larger orders, we deliberately list "available qty" higher then actual in stock. Please be advised that there can be a longer delivery time if your purchase exceeds our Actual In-House Stock Level.
• Stupid Photo Alert: So eBay wigs out when you have one picture. So I took a bunch more. • "Handling Charge" is the cost of the stupid small boxes we had to buy to ship things with. I hope youre OK with that. except its rarely getting charged. Haha. I think I know why.
• MAP Pricing: As an Authorized Shure Dealer, we are limited by Minimum Advertised Pricing on many of their products. This doesnt mean that we cannot SELL for less then MAP, we just are prohibited from ADVERTISING certain items below the MAP. If you see lower pricing on MAP products from other retailers, there is a risk that a) they are not a Shure Authorized Dealer, or b) if they are, your factory warranty on new products will no longer be valid. PLEASE feel free to contact us, and I will be happy to let you know if a listing by another retailer is conforming to MAP or not. Wow that was a bunch of reading. But this is pretty important to you. :) Blah blah blah, I know.
• Sales Tax: We found that Shure collects tax when they drop ship to certain states, so those states were added to *our* sales tax table. However, were only collecting it on items that we do not carry in stock, but rather are being drop shipped to you from Shure. (We had a couple of sales where we lost money because tax was charged to us and we didnt collect it? ugh. Learn from your lessons, right??) Items filled from our in-house stock, to locations outside of Washington State, will not be charged state sales tax. Please remember that you (as the purchaser) remain liable for the full amount of tax owed on your purchase, regardless of whether or not we collected any. Your mileage may vary, please consult your tax professional, etc etc. And honestly I hate dealing with this because its messing up QuickBooks. The joys of being a small business! :)
Returns Accepted: Defective items will be replaced (buyer pays return shipping, will be reimbursed when defect is verified.) "Changed Mind" -- buyer pays return shipping. A 15% re-stocking fee is applied to non-defective returns. And it will bug me. :( Please make sure you know what you need! Call us first if you need assistance choosing the right product. Were a small company, so any returns suck, as were not exactly able to easily manage many open-box returns. :( Any pictured animals, stuffed or live, are for the sole purpose of posting amusing Item Photos, and are never included in the sale!
• "Free Shipping" costs, lumped in with RESTOCKING FEES: Not cool at all, we know. Since we offer free shipping, though, the cost of your free shipping has to be paid for. If an item is returned were already out the shipping charges, plus 30¢ transaction fee to PayPal. Because of these costs that are incurred and are not reversible when an item is returned, our Restocking Fee of 15% of the Purchase Price (before applicable sales tax) covers these expenses. If your item is reported to be defective, "Doesnt Fit" or "Wrong Size," and upon return to us the defect or size complaint cannot be verified, you have the option of a refund (minus the re-stocking fee) or the item can be returned to you (at your expense). Opened and used microphones and associated products will be subject to an additional 25% restocking fee, as we are unable to resell those items once opened. We reserve the right to limit or deny returns based on numbers of returns. Items missing packaging, warranty cards, instructions or parts are considered incomplete, and such returns can be denied or returned to you at your expense, solely at our discretion. Hot tamale! What a paragraph that was to read! Dont worry, I didnt like writing it either! :)

Contact Us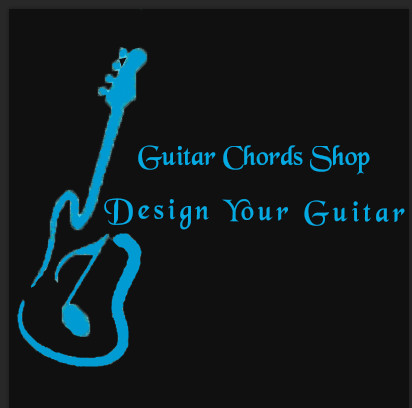 Guitar Chords Shop

Email

info@guitarsofchina.com

Address

Shan Dong Province Weifang City

Phone(Working Time)

+8613305315989

Fax